Despite the coldest winter on record in years, bikers from around the world descended upon Daytona for the 69th annual Bike Week celebration. David wowed the crowd as he was able to put the finishing touches on "The Liberator", his fifth Vintage Pin-Up release.
Sculptor Jeff Decker and David in Daytona.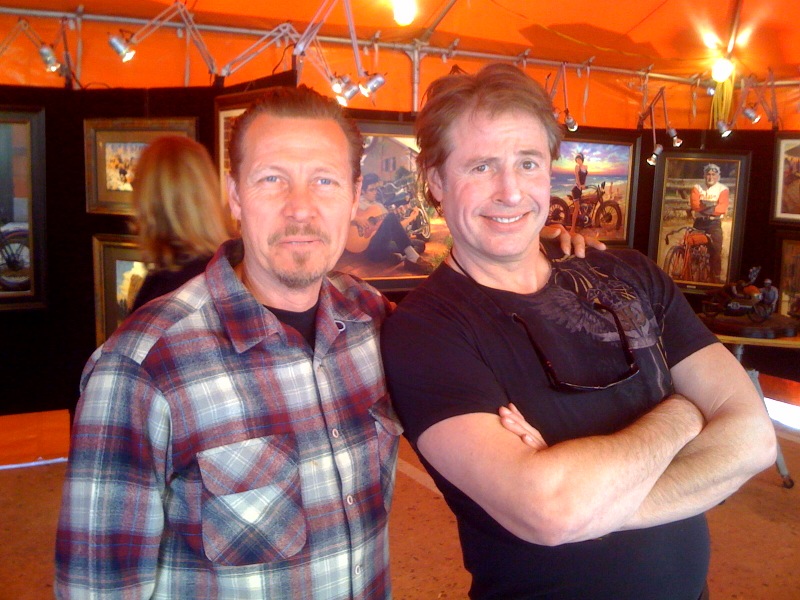 Imagine Jeff's and David's surprise when they discovered a "Bob Ross" gallery in the area…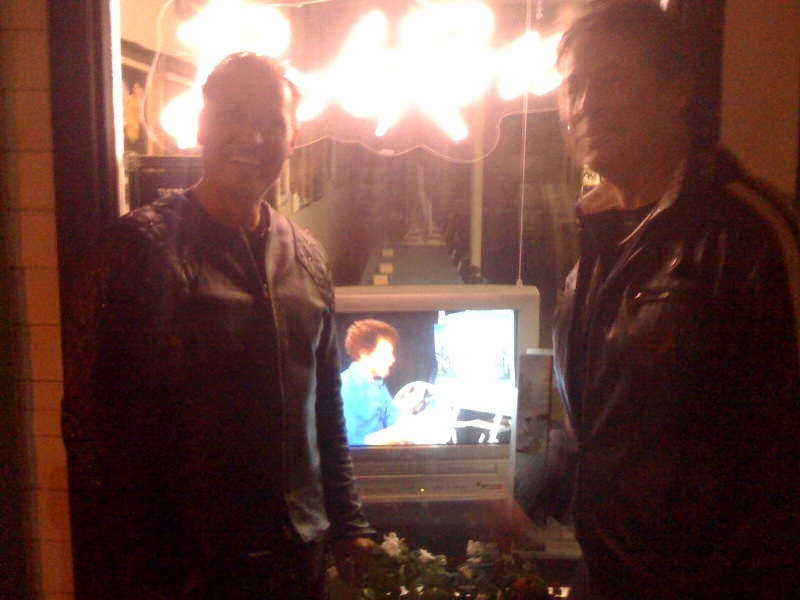 David poses in front of Stella with one of his loyal collectors.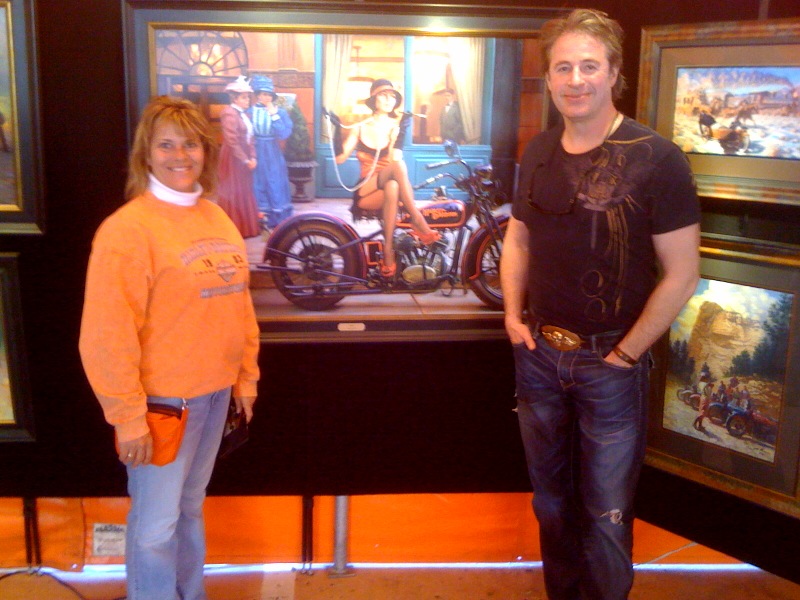 David explains his inspiration for "The Liberator" to a German photographer.