As you probably know, licensed Harley-Davidson artist David Uhl has been painting for the better part of 13 years now. During that time, he has met countless people at shows, rallies and events throughout the world.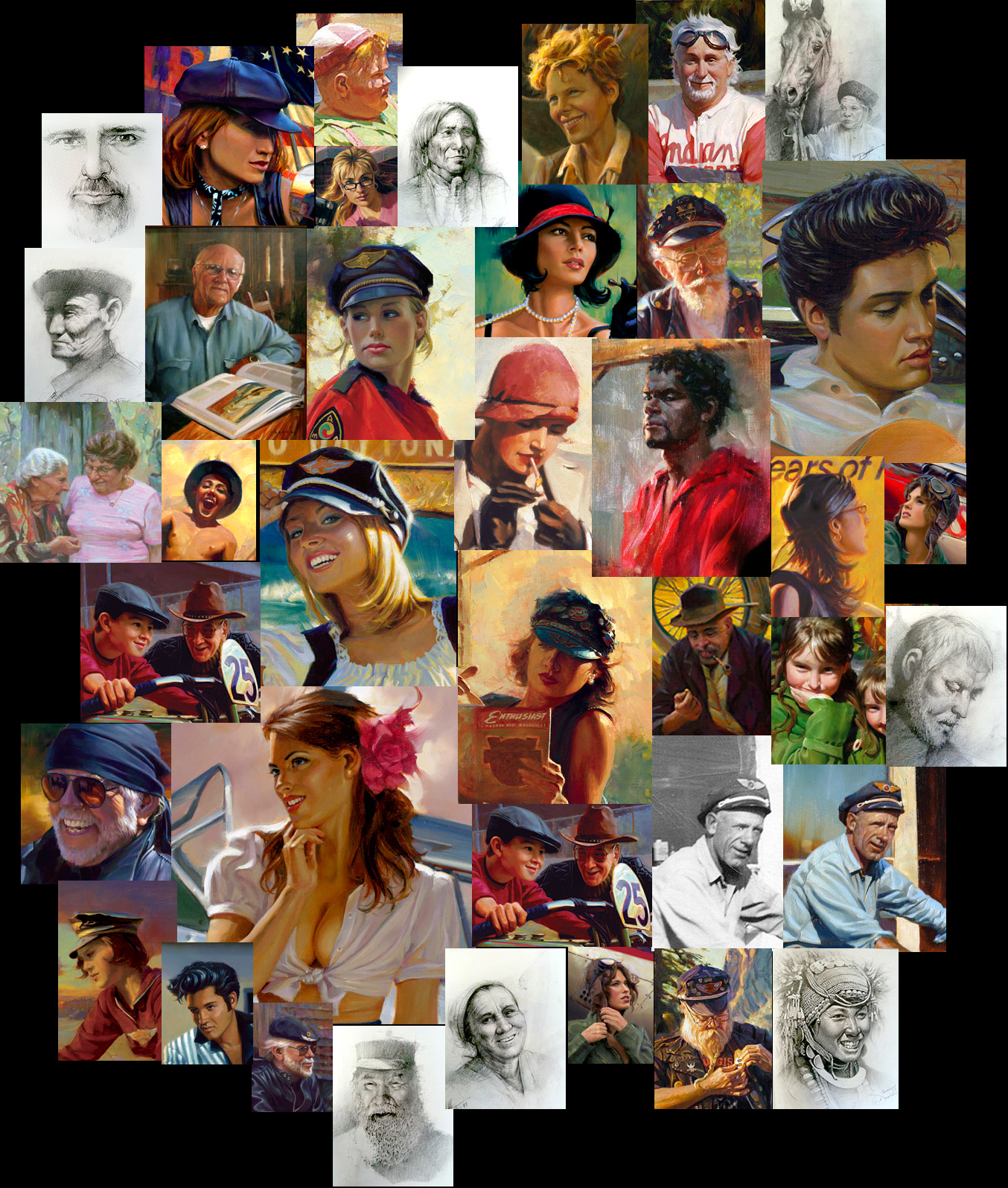 I've had the pleasure of being with him at many of these events and the one comment we hear more than any other is that David is "so good at painting people's faces". I personally agree with that statement and know that many artists have a difficult time with this.
Because of his mastery in this area, at each event David is asked how much it would cost to commission an original painting — of a wife on her motorcycle, perhaps a married couple on their bikes, someone's children, fathers, mothers, pets — you name it, he's been asked to paint it. Unfortunately, many people cannot afford his work because of the time (and cost) associated with painting a large piece with full side view of a motorcycle — with all of the detail required.
With the holidays fast approaching, David will be devoting some of his time to complete a limited number original oil paintings, custom commissioned portraits at extremely reasonable prices. In order to keep the prices down, his only stipulation is that he won't be able to paint an entire motorcycle in a piece — perhaps part of a bike, along with a person, etc.
Given that his Harley-Davidson originals fetch upwards of $80,000, this is a tremendous offer. These will all be beautiful oil on canvas, portraits of one person and the cut-off date will be December 1 for Christmas delivery. He will only be doing a limited number of these and will complete them in the order that we receive firm commitments. If you are considering more than one person or something that may take more time than an individual portrait, we are asking that you email image ideas for his consideration. Once the final setting is agreed to, we can give you a firm quote.

The specifics (all sizes are image sizes, the framing will be included unless specified):
8 x 10 — $2,500
9 x 12 — $3,600
12 x 16 — $4,600
16 x 20 — $6,000
18 x 24 — $8,000
Many of his sold-out prints sell in this price range, so this is a fabulous opportunity to own a David Uhl original at a great price! When you inquire, please let me know if this will be a surprise gift for a loved one, business associate, etc so that we don't accidentally spoil the surprise!
Greg Rhodes
Cell: 303-913-4840
Email: greg@uhlstudios.com