Here you may learn more about David Uhl and Greg Rhodes as well as the beautiful UHL Studios building itself and its history.
The UHL Core Team
Uhl Studios core team consists of:
David Uhl – a fine art painter
Greg Rhodes – our national sales manager.
Complete biographies of our core team members can be found by clicking on their photos.

Uhl Studios is located at 15801 West Colfax Avenue in Golden, Colorado. Portions of the site building date back to 1890, and it was formerly an antique shop, a hang gliding club, and a residential home. In 2008, the property was purchased by David Uhl and Danial James. The building was completely renovated and reconstructed by the two artists who gave it soul and modern appeal.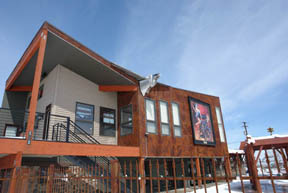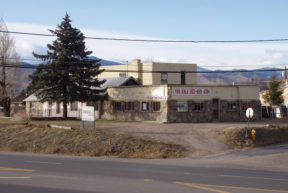 Uhl Studios interior now consists of two floors. A loft is located upstairs where both artists have their working space and a lounge. A fine art gallery and apparel store are located downstairs. Uhl Studios has a great layout for holding events, with a spacious kitchen, a dining area, and an outside patio.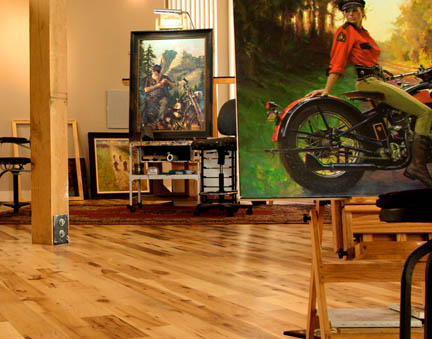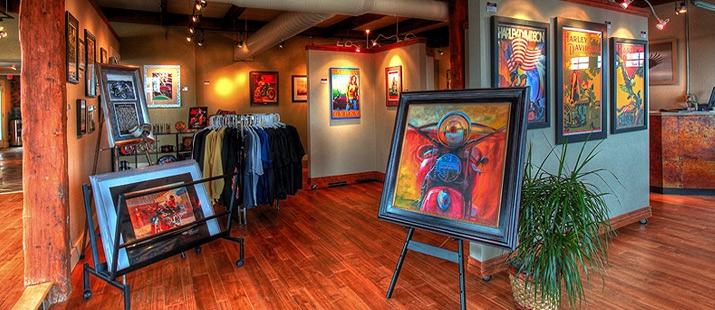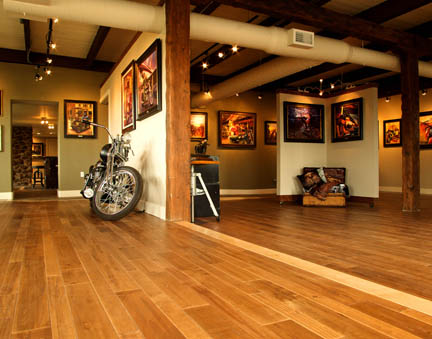 The Eagle
During renovations, David and Danial added a very distinctive piece of art to the exterior of the building. Dennis Goodson's metal eagle sculpture was installed on top of the 2nd floor, right above David's studio space. Dennis, an extremely skilled metal artisan, made the entire eagle for from 16-gage stainless steel sheet, all hand cut and hand hammered into the final shape. The eagle itself is a "replica" of the eagles that adorn the top of the Chrysler Building in New York.