Above the Law
David Uhl's 2012 Daytona Commemorative piece, titled "Above the Law" is the 8th in this series, joining "Censored 1933, "Buried Treasure" and "Daytona Ink", among others.
"I saw this black and white photo a number of years ago and thought it was very entertaining. I then found out it was one of the most popular photos on the Internet and felt that many people must feel the same as I about its implications. I have been toying with the idea of turning it into a piece about early 1912-ish Daytona, and finally decided the idea has come to fruition. So I give you "Above the Law", in tribute to those special girls who refuse to obey the rules."
David F Uhl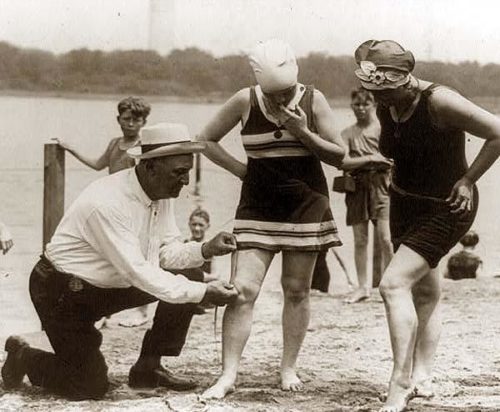 Print comes framed with certificate of authenticity.
| | | | |
| --- | --- | --- | --- |
| Edition Size | Image Size (W x H) | Opening Price (2012) | Current/Final Studio Sale* |
| Regular canvas:55, AP: 5, HC: 2 | 24″ x 30″ | $895 | $1,850-RARE |
| Large canvas: 6, AP: 3, HC: 1 | 32″ x 40″ | $2,850 | $3,250-RARE |
Prices are subject to change based on aftermarket availability.
To reserve your print please contact Greg Rhodes at: 303-913-4840 or greg@uhlstudios.com
Keywords : Motorcycle art, Harley art, daytona art
Purchase Print
* Final Studio Sale reflects the price of the final piece sold in the edition. Once sold out, market conditions determine future prices on the secondary market.